Vars - Sainte Marie - RESORT INFO : Webcams, Weather... ONSKIOO Vars - Sainte Marie
ONSKIOO - ANNECY - SKI RESORTS > Vars - Sainte Marie
RESORT INFO - Vars - Sainte Marie : Webcams, Weather. Any information on the resort of Vars - Sainte Marie: Discovery, history, winter sports, champions, gastronomy... ONSKIOO Vars - Sainte Marie
SKI RESORTS > Vars - Sainte Marie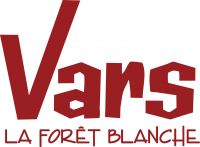 Vars, which comprises 4 mountain hamlets, extending along the Grandes Alpes route, combines the charm and authenticity of traditional villages with the comfort of a major Winter sports resort.
Vars is an exclusive location with wonderful natural heritage and a distinct mountain character.
Sainte Marie:
Sainte Marie is the gateway to the ski area and is where the first tourist infrastructures were built (ski lifts, hotels etc.)
Saint Marcellin:
Saint Marcellin, which was Vars' first and oldest village, holds memories of the region's past.
Sainte Catherine:
Sainte Catherine, which was the district's old grain store, enjoys a wonderfully sunny aspect and boasts many examples of typical Vars architecture.
Les Claux:
Les Claux was established at the same time as the resort; it is located at the foot of the Eyssina ridge, blending into a larch forest, and boasts all the comfort and amenities normally associated with a major resort.