Chamrousse 1750 - RESORT INFO : Webcams, Weather... ONSKIOO Chamrousse 1750
ONSKIOO - ANNECY - SKI RESORTS > Chamrousse 1750
RESORT INFO - Chamrousse 1750 : Webcams, Weather. Any information on the resort of Chamrousse 1750: Discovery, history, winter sports, champions, gastronomy... ONSKIOO Chamrousse 1750
SKI RESORTS > Chamrousse 1750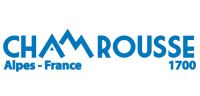 This side of the resort enables beginners to discover skiing in complete safety, with large green and blue slopes.
In Chamrousse 1750, you will also find the resort's Sunset Park with a totally playful area.This 6,3 ha area is fitted with modules for all tastes and levels :
SNOWPARK
Expert area slopestyle : offers a series of modules aimed at experts.
Shred.
Skicross : series of banked turns, tables, woops and slope ruptures for a sensational descent ! (developed on the advice of our champion Marion Josserand, bronze medallist in skicross at the 2010 Vancouver Olympics).
KID PARK
Mini boardercross.
Intermediary area : some modules to practice slopestyle.
Parallel slalom : free use enables you to compete with your friends.
Family park.
INITIATIC PARK
Beginner area : made up of ground movements such as whoops, is a very accessible area enabling you to become familiar with "freestyle".
"Kilomère Lancé" : test your full speed with the mini timed speed skiing slope.
The Sunset Park is a real play zone for everyone. Be watchful though and do not overestimate your own abilities when using these modules.