Argentière - RESORT INFO : Webcams, Weather... ONSKIOO Argentière
ONSKIOO - ANNECY - SKI RESORTS > Argentière
RESORT INFO - Argentière : Webcams, Weather. Any information on the resort of Argentière: Discovery, history, winter sports, champions, gastronomy... ONSKIOO Argentière
SKI RESORTS > Argentière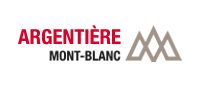 Argentière the legend
Argentière is a village 8 km north of Chamonix at an altitude of around 1,250 metres.
This hamlet is a real hit with visitors, thanks not only to its traditional architecture, baroque church and 19th century chapel but also to its amazing location at the foot of the impressive Argentière Glacier and legendary peaks such as the Aiguille Verte.

Grands Montets ski area
Situated between the altitudes of 1235 m. and 3300 m., the Grands Montets area enables you to ski the greatest height losses in the world in the heart of the mountains, close to a glacier.
The pistes are spread over three slopes - the Argentière glacier, Lognan and the Pendant which also offer magnificent off-piste, known throughout the world and essential for freeriders. The quality of the snow coverage is remarkable up until May. For freestyle enthusiasts, a snowpark and a boardercross are open in the Lognan area. You can ski back to the resort on the Pierre à Ric piste.
The more !
A new switchable gondola on the Grands Montets domain to replace the old 4-seater one, Plan Joran.
Freestyle Park at the Grands Montets: Smile you're on camera !
From this winter, the FreeStyle.fr company, in association with the French ski federation and the French snowpark federation, will install a system on the Grands Montets snowpark that will enable riders to admire their exploits once

Vormaine ski area
Located at the foot of Charamillon on the Balme ski area, these sunny slopes are ideal apprentice skiers and snowboarders, as for little ones (ski kindergarten run by the ski school)
The vormaine ski area with 4 lifts ideal for skiing / snowboarding beginner :
Vormaine 1 : 260m long, 700 people per hour, altitude difference 40m
Vormaine 2 : 680m long, 800 people per hour, altitude difference 110m.
Vormaine 3 : 735m long, 800 people per hour, altitude difference 145m
Minivor : 130m long, 500 people per hour, altitude difference 20m
2 green (2x800m) and 1 blue track "the Morraine" (1km distance) are there for you to start skiing and snowboarding for all ages, safely and at low prices.
Freestyle space allows to learn the new snow through 3 modules up & down box, rainbow box and slide flat.
Freestyle area : Due to growing demand, is an equipped and secured area where beginners can try out their moves for the first time.

Chosalets ski area
Located at the entrance of the Argentière village.
Ideal ski area for beginners and great fun for chlidren.